Water Quality FAQ's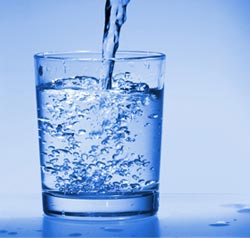 PUC regularly performs ongoing operations and maintenance activities on the city's drinking water system. These activities may include turning system valves off or on, flowing fire hydrants and repairing watermain breaks. Discoloured water can result from any of these activities and is a normal occurrence for any water distribution system. Discoloured water typically results from changes in flow patterns within the distribution system, which may stir up existing deposits of scale and sediment within the pipes resulting from internal corrosion of iron and concrete pipes.
Consumers need not be alarmed by the occurrence of discoloured water. While PUC does not recommend anyone consume discoloured water, the water is safe for consumption at all times, before and after such typical events. PUC advises anyone that does draw discoloured water to flush their cold water faucet (preferably at a laundry or bath tub without screen or filter) for 5 to 10 minutes or until it runs clear before calling PUC Services.
Customers are further advised NOT to run their hot water taps, so as to avoid filling their hot water tank with discoloured water.
Please click on the PDF files below for Frequently Asked Questions & Answers