Uni-Directional Flushing Program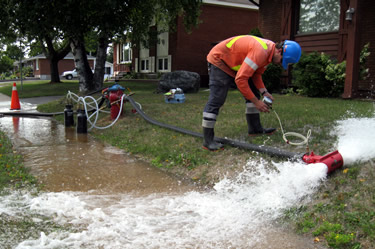 WE HAVE COMPLETED OUR 2021 UNI-DIRECTIONAL FLUSHING SEASON.
Flushing the watermains improves water quality by removing sediment that slowly builds up at the bottom of the watermain over time. The sediment comes from internal corrosion of the watermains over many years.
Uni-Directional Flushing increases the speed of the water flowing in the main so as to produce a scouring action that removes loose sediment and deposits. The flushing starts at a clean water source (e.g. the water pumping stations) and moves through the distribution pipes. This ensures that clean water is always used to flush the mains.
---