Strategic Plan 2023-25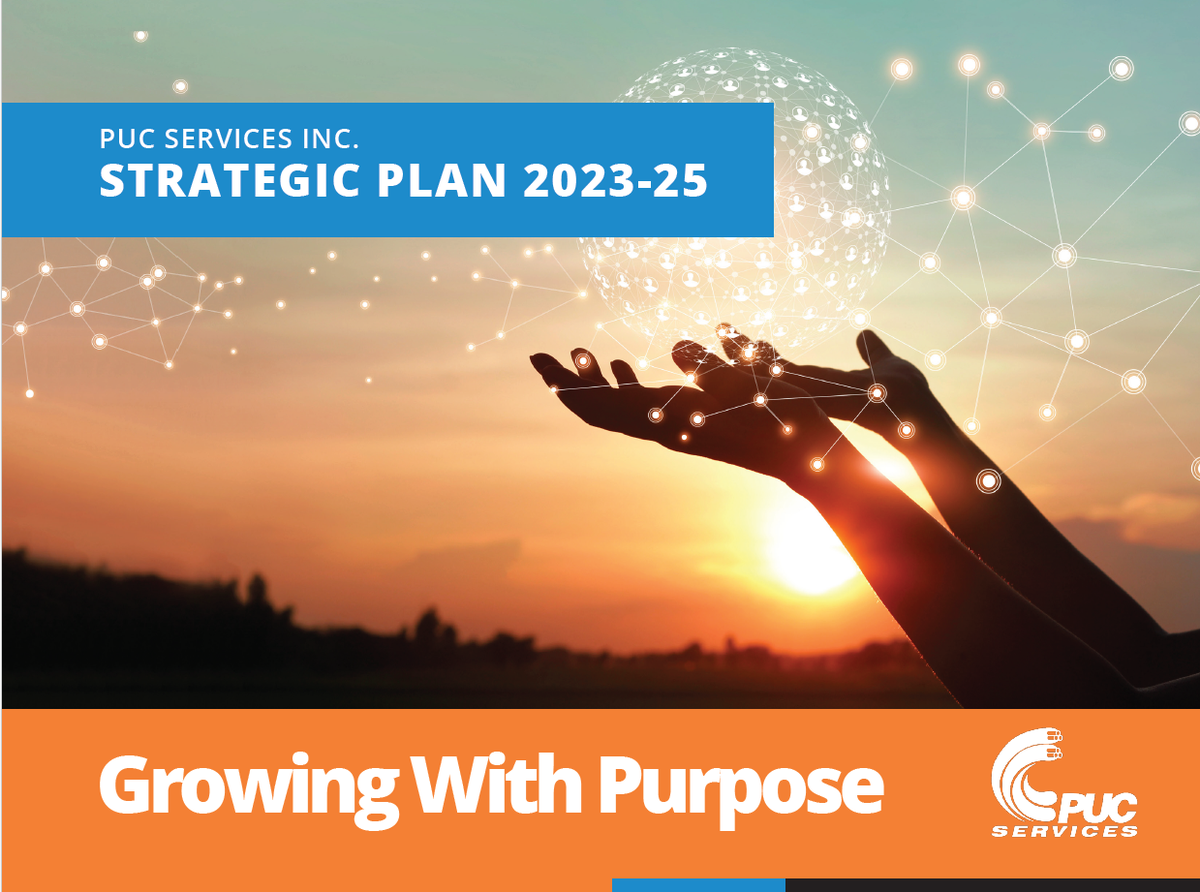 PUC Services Inc. (PUC) is dedicated to supporting the communities we serve through new ideas, innovation and growth.
Today more than ever, our focus is on a sustainable PUC that is developing strategies to lower our carbon footprint, support our communities, and maintain exceptional customer service well into the future. PUC's strategic plan provides direction and focus, connecting PUC's mission and vision for the future to our roadmap on how to get there.
PUC's long-term goals are clear and compelling targets, representing a big picture plan that could take ten plus years to complete. Strategic initiatives allow PUC to translate a handful of actions that we can take to execute the long-term goals over the medium term.
Click HERE to download and view PUC's Strategic Plan 2023-25.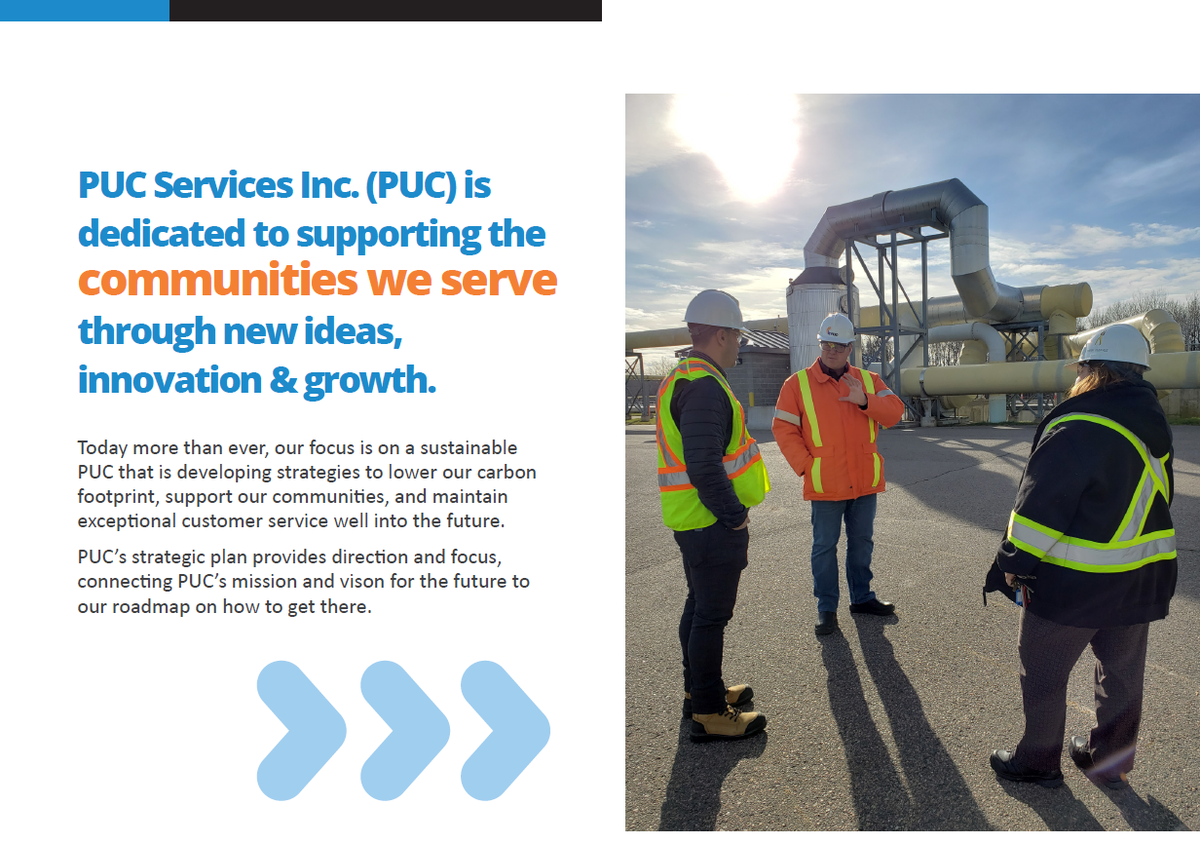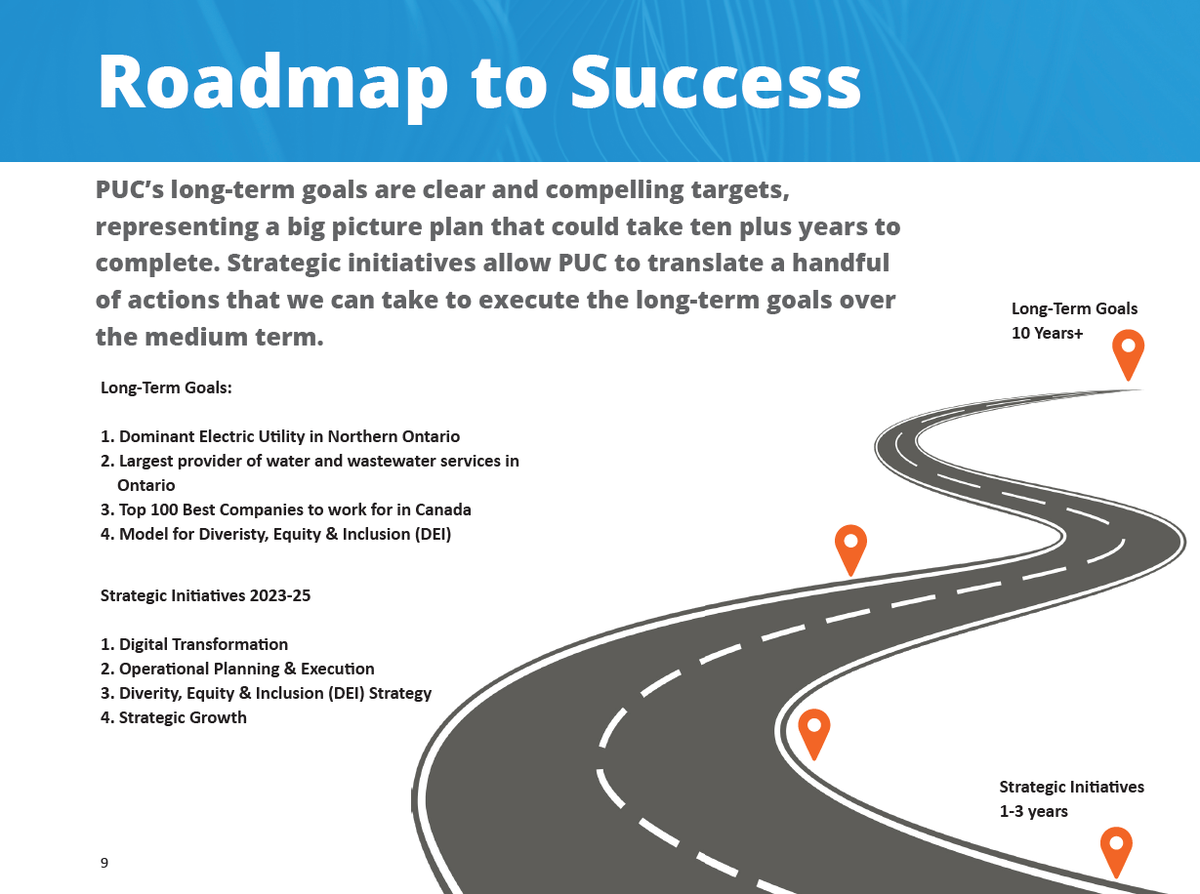 Below provides an overview of PUC's 2023-25 Strategic Plan.