PUC's new state-of-the-art Substation is now operational
Posted: Jun 29, 2022
For Immediate Release
PUC's new state-of-the-art Substation is now operational
Renewed infrastructure will increase reliability and capacity for future growth
Sault Ste. Marie, ON (June 29, 2022) – PUC Services Inc. (PUC) is proud to announce that construction on the new state-of-the-art Substation 16, located on Third Line and the corner of Great Northern Road, has officially been completed and the Substation is now live.
Using modern technology, the new Substation will help reduce the frequency and duration of power outages in the city's North end, and provide increased capacity to accommodate future growth and economic development within the community.
"The rebuild of Substation 16 is part of PUC's larger strategy to invest in renewing aging infrastructure that will increase reliability and energy efficiencies moving forward," stated Robert Brewer, President & CEO, PUC Services Inc. "Thank you to the innovative team at PUC who brought this project to life to better serve our customers today and into the future."
The rebuild of Substation 16 was necessary, as the old facility was in service for more than 50 years, exceeding its life expectancy. The new equipment, which utilizes modern technology, allows for increased operating flexibility with less impact on customers, including vital community partners like the Sault Area Hospital.
The $6 million investment will also reduce operating and maintenance costs on an ongoing basis, and help support the new Sault Smart Grid system, saving residential customers an average of 2.7% on their monthly bills.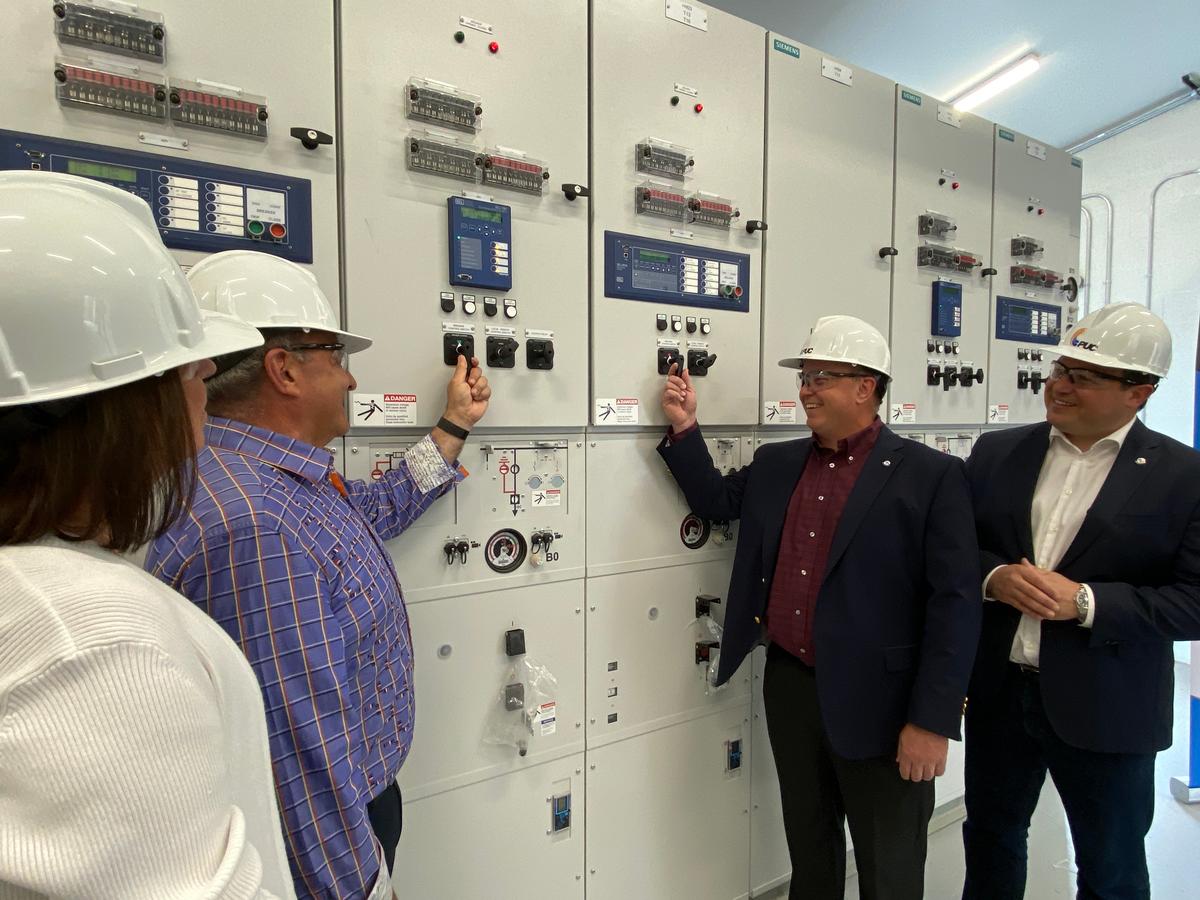 From left to right: Kelly McLellan, Chief Financial Officer, Jim Boniferro, PUC Services/Inc. Board Chair, Robert Brewer, President and CEO and Mayor Christian Provenzano, PUC Services/Inc. Board Member are turning on a switch at the new Substation 16, on Third Line East.
Media contact:
Jairus Patterson
Communications Coordinator
PUC Services Inc.
P: 705-759-6581
C: 705-254-8979
E: jairus.patterson@ssmpuc.com